Innovation and completeness are deeply rooted
in our experience and knowledge of the sector.
Since 1989, we have been creating, designing and manufacturing tools for stationary and portable machines for rough finishing on marble, granite, limestone, sandstone, sintered stone and concrete.
The company was established thanks to the talent of its founder, Gian Siro Lupato, who invented the bush-hammering tool, which revolutionised the sector (with this machine, bush-hammering output rose from 3 sq.m/h in 1988 to the current 100 sq.m/h using just one tool). This marked the start of an intense process of technical development that has led us to register many other equally innovative patents.
Upstream, Lupato Marmi, a family business specialised in processing marble for five generations, has the know-how and in-depth knowledge of materials to test our products and carry out experiments "in the field" to improve them in every way.
Our business stands out for its constant desire to develop. We always set ourselves new goals and take on increasingly demanding challenges while entrusting our R&D department with the task of transforming them into specific solutions. We achieve this also by collaborating with architects and marble workers, supporting their projects by creating tailor-made tools for innovative finishes.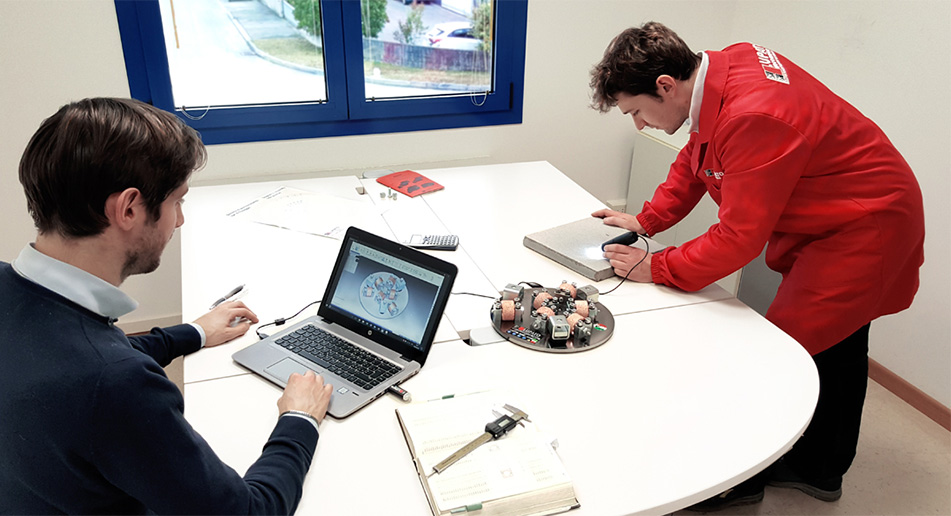 Our catalogue includes 190 items for more than 56 types of finishing on stone materials and concrete. Our finishes include bush-hammering, nicking, sandblasting, comma, scratching, rolling and grooving, thus making us the benchmark company in the industry for our comprehensive offer. Our expertise is acknowledged by a very demanding niche market, which we serve extensively with a network of importers and retailers covering all five continents.
We not only provide timely assistance but also a consulting service. We offer design and architectural studios useful tips for choosing the most suitable finish for the work to be carried out.
CONTACT US
For any further information about our tools, where to find them and our services, including support, please contact us at any time by filling in this form and sending it to us.