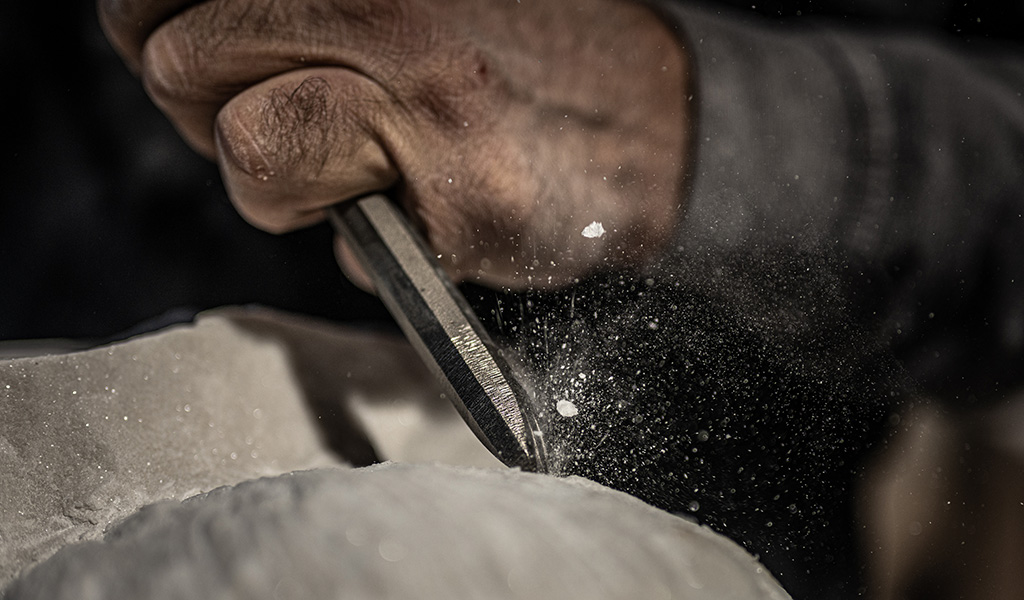 About us
More than 30 years of experience in manufacturing rough finishing tools for marble, granite, limestone, sandstone, sintered stone and concrete.
Our catalogue includes 190 items for more than 56 types of finishing on stone materials, including bush-hammering, nicking, sandblasting, comma, scratching, rolling and grooving, thus making us the benchmark company in the industry for our comprehensive offer. Our tools are designed to be applied to automatic and manual polishing machines, grinders, and mini-grinders for flat, in-line, antiskid, ribbed and bullnose finishing.
Find out more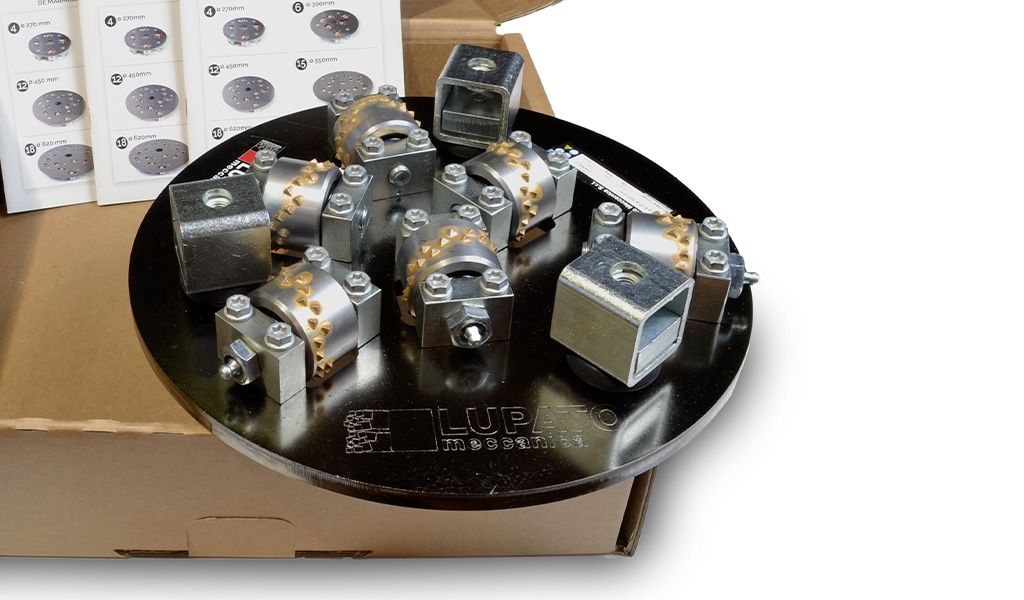 Tools
The most extensive range of rough finishing tools for stone materials and concrete available on the market.
Our exceptionally wide range of tools provides professionals with the right solution for carrying out a multitude of rough finishes on any type of stone, agglomerate and sintered stone materials, thus ensuring excellent results in terms of the quality of finishes and tool life.
Tools for stone industry
Tools for floors finishing
Professional solutions

for all needs and processing techniques.
MATERIALS
Stone
Our rough finishing tools for use on marble, granite, limestone, sandstone and sintered stone are designed according to constructional principles suited to the different hardness of materials. They have the robustness and wear resistance required to guarantee optimum performance for tool life.
Find out more
Concrete
Our rough finishing tools for use on concrete are designed and manufactured according to the specific characteristics of polishing machines for cement and the need to remove and finish this material for aesthetic and safety (antiskid) purposes.
Find out more
APPLICATIONS
Stationary machines
Our tools for stationary machines are the appropriate size for machining large surfaces, for which processing needs to guarantee a high yield in terms of hourly output.
Find out more
Portable machines
Our tools for use on portable machines are designed to combine excellent results with speedy execution in a wide range of contexts, including those where the finishing needs to be carried out manually or on site, also on products that have already been laid.
Find out more
LUPATO

id
The first and only international coding system for rough finishes on stone and concrete materials.
LUPATOid is one of the most important results of our efforts to offer the stone industry clarity and innovation. This universal coding system clearly defines all possible variations of rough finishes on any stone material, agglomerate and sintered stone by applying an alphanumeric code that includes three immediately comprehensible parameters: sign, layout and density.

Lupatoid is an important tool in facilitating the choice of finish, as it allows professionals in the sector to identify and then request the best finish for the work to be done.
Find out more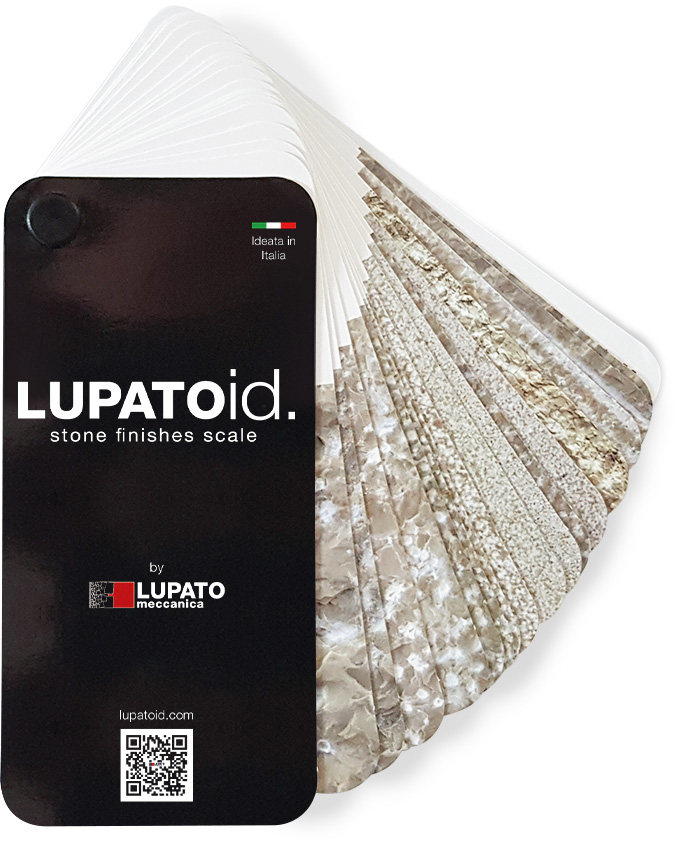 CONTACT US
For any further information about our tools, where to find them and our services, including support, please contact us at any time by filling in this form and sending it to us.